Superior Series USB to USB-C 65W 1m cable (black)
Charge your device quickly and conveniently. The Superior Series Baseus cable supports fast charging protocols and enables data transfer at 480 Mbps. What's more, the reinforced design ensures durability and resistance to damage.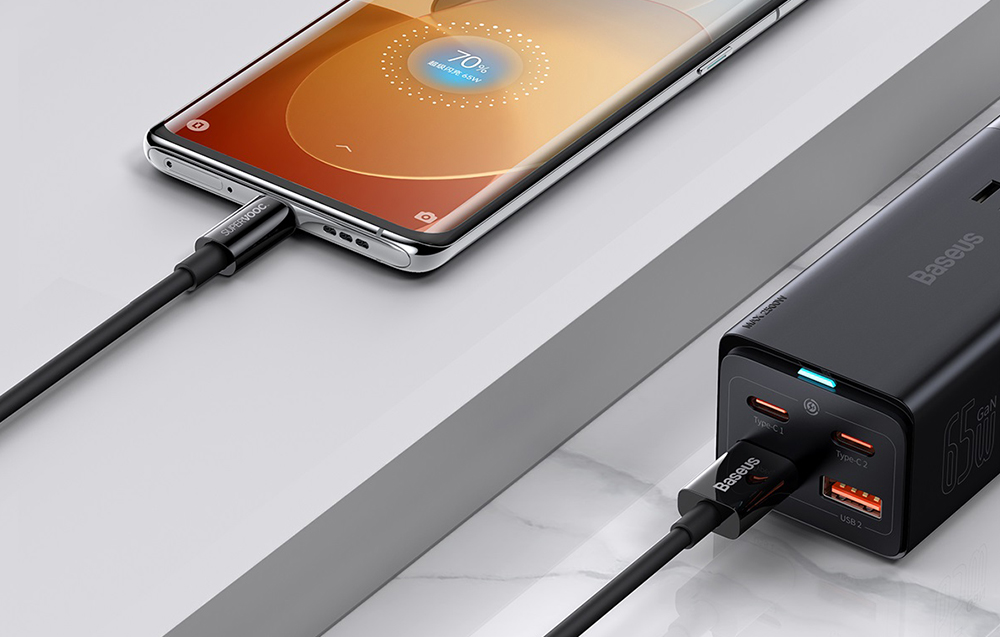 Instantly charges your device
The Baseus cable works with such charging protocols as SUPERVOOC 2.0/1.0, VOOC 1.0, DCP, or QC, so you'll renew your Reno 7 Pro's energy in 30 minutes. Moreover, the product is compatible with smartphones such as OPPO, OnePlus, Huawei, Xiaomi, etc.